Dropshipping has been the best option if you are interested in starting an online business with t-shirts. Using an online service like Printful, you will be able to sell your product on-demand, which means no set-up costs are required. The online platform also offers on-demand warehousing, dropshipping, and fulfillment of any product you own that is not produced by Printful.
Printful offers several features and services, some of these features include design and photography services, ready-made integrations, as well as fulfillment in North America and Europe. If you are an influencer or entrepreneur who wants to start selling clothes online, Printful can offer you various benefits.
What Is Printful?
Printful is a dropshipping ( Print-on-Demand ) platform that offers e-commerce retailers several ways to maintain inventory. You can build your product assortment on various services they provide without worrying about monthly fees or minimum orders. Some of the benefits you can get from working with Printful are warehouse storage for inventory; print-on-demand shipping; being able to print your designs on over 200 different products; professional photography and editing, and being able to leave your own stamp on the white label.
Printful trading platform was founded in 2013, and in a short time, it became an industry leader. It certainly has a huge success on social media and is the greatest authority of the domain over other competitors.
Printful Services And Features
Printful offers a variety of features and services to help online stores control their business. You can use just one of their services or combine them if there are several things you need help with.
Here are the following features and services available on Printful:
Ready-Made Integrations: – You will be able to connect your online store with Prinful, combinations with major platforms such as Shopify, Amazon, Squarespace, and Etsy.
Automatic Import Of Orders: – Your online store orders will be imported into the Printful system and sent for fulfillment.
Direct Delivery On Request: – There is no need for inventory required and you only pay the fee when someone orders
White Label Fulfillment: – Everything will be embroidered, printed, and shipped with a label so no one will know it's from Printful.
Warehousing Services: – Products that are not from printful can also be store, package, and ship through printful.
Fulfillment In North America And Europe: – Three locations in North America (North Carolina, Mexico, and California) and two in Europe (Latvia, Riga,).
Service Design: – If your product does not have any design, Printful's design team can help you create a design.
Photographic Services: – Printful can also take photos of your products, so, they can be displayed online.
Printful App: – The Printful app for iOS and Android can be used to keep track of your Printful account with notifications, support, and order tracking.
Benefits Of Printful
Although Printful offers many different services, resources, and tools that are valuable to their vendors, there are still some areas of their services where they are working to improve. Let's look at the benefits of using Printful as a fulfillment service provider.
Warehouses based in the United States and Europe, with easy access to major consumer markets
Low-risk business model
High-quality products
High-quality printing capabilities
No minimum order
There are no monthly fees for using your service
Transparent shipping prices
Send products to customers on average within 3 days.
Customizable branding abilities
Resend lost or damaged products
Numerous online resources to guide you about your products and services.
Automate your business with combinations of your e-commerce platform
How Do Printful Works
Printful is a platform that can be connected to your online store so your customers can order products and orders will be shipped through Printful. Once your store is connected to printful, you can create your products using their online mock-up generator. Their products include clothing for men, women, and children, hats, accessories, and household products.
On printful, you can add as many products as you want to your store and nothing will be printed until orders are placed. This means you don't have to store expensive supplies that will take much space. In this process, you can then promote your products and store to start selling. When an order is placed from your store, Printful will print, pack and ship it to your customer.
Registration and creating your products are free. When you make any sales, you only need to pay for the product and the fulfillment service. You can see the prices of all their products on their website. Every product price comes with fulfillment, but not shipping.
If you decide to use warehousing service and fulfillment, firstly, you need to connect Printful with your online store. Then you will have to send your products to one of their warehouses (or more). Once you sync your products with your store, you can start making your sales, and Printful will take care of your fulfillment. Printful always keep track of every stock amount and emails you when your product is getting lower for you to send more product.
You can't make an income if you don't add your margin to the cost of goods. Printful also facilitates this task by adding dollar value or a percentage to any product and product size. You also need to add your product shipping prices to make sure your shipment will not affect the margins.
It is now time to show the world what you have for them! The best part is that, in addition to product marketing, your hands will be completely dedicated at this point. Just watch as you make your sales and watch your bank account grow because Printful will help you take care of all your buying needs.
Model Generator
For those who are not technologically smart, Printout's model generator tool is a great tool. At the beginning of your development, it is a good idea to play around with different styles and types of products before deciding on your final collection. You can use these models later in your store so that customers will have a clear insight into your offer.
You can use the mock-up tool even if you don't have a finished look because they offer their own look patterns and customization tools. You can also easily upload an optimized file of your design and drag it to the design platform.
Are you ready to get started? Here are some simples step guides to using the Printful generator model:
Access the Printful generator model
Select your favorite product from the entire list on the left
Choose your style and mode
Choose your base color
Upload your own custom design file OR select a design pattern, add text and a clip
Continue to customize your back, sleeve, and label design using the selector at the top.
Sample Orders
In addition to the image-based mock-up generator, Printful customers can also request physical product samples to check the quality of their designs. However, you cannot order an "empty" product sample to check, for example, the shirt fabric.
Every sample order will have a design due to the strict regulations of the original T-shirt manufacturers. Embroidery patterns are also available, and customers can choose between a discount hat in their custom design or a general embroidery pattern that displays printing techniques.
Additional services
Printful does not only offers printing services to budding entrepreneurs, but also offers a range of other services, including branding, product fulfillment and warehouse, and professional design.
Warehouses and Fulfillment
This service recently added to Printful is added to enable business owners to keep (pre-approved) goods in their warehouses in the US and EU. They can sync your products with your online store and work as a dropshipping service for other products on your website. This is a great option for those who sell a variety of items and want to combine their products under one roof. Effortless delivery options are perfect for those who want to focus on other aspects of their business, such as marketing.
Custom Brand
As Printful and the white label drop shipper handles all supplementary basic recognition that inspires brand loyalty to your customers. They offer branded packaging labels, personalized labels on the inner and outer of your products, personalized corporate return addresses, and personalized packaging.
Professional Design Work
Are you one of those people who don't have artistic abilities, but want to sell personalized products? If yes! You are on the right way with Printful! They have professional designers who come up with a custom design (for a fee, of course) that will take your creative vision to the next level. They can customize your files to be ready to print, redesign existing logos, custom art that can be digitized, and create new custom graphics.
How To Get Started With Printful
If you want to connect with Printful to start using the platform, you must first have an online store somewhere else. Printful is compatible with several major e-commerce platforms. Some of them are:
Choosing the right e-commerce solution is not an easy task. Today you have many possibilities, and one is better than the other. It is better to choose a platform that meets your initial needs and has the necessary functionality. The method of connecting your online store to Printful actually depends on the platform you are using. If you are using Shopify, you can install the Printful app on Shopify easily. All you need to do is go to the Printful dashboard and click Stores, there, you will be able to select your platform to find a useful guide.
There is also a Print API, this is created to enable large retailers and those who have their own store to integrate Printful into their website as well. Once you've set up the store, you can create an account with printful to get started.
If you don't have any templates to use, you can make use of the Printful design service. You can either create your own designs or find other design services to help you. You can send a sample order before you start using Printful properly to make sure you are happy with the product before you start selling it to your customers.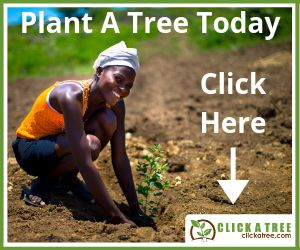 Common Printful Products
The Printful product range fundamentally includes clothing, home, and accessories and can be printed on any product it offers. Its product offering currently includes:
T-Shirts/Tops
Hoodies
Skirts/Dresses
Beach Blankets
Posters
Framed Posters
Phone Cases
Canvases
Leggings
Coffee Mugs
Hats
Throw Pillows
Tote Bags
Socks
When you make products with Printful, you bring new products into your store with most of their integrations. However, this does not work with all integrations, so it is important to check very well. If you use online stores like Squarespace, Gumroad, or Big Cartel you can only add your products manually. This method requires you to go to your store's sync page and select "Update information", then click "Edit" on your product to complete its setup. It is up to you to add photos and descriptions of your products to make them look great to get more sales, although you will be able to use your product's basic image.
You will also be able to select your product prices with the shipping costs. Printful offer a calculator that can be used to calculate winnings and see what you will earn based on the product price. As for delivery, they offer unique prices and live prices. The live purchase rate shows customers the best shipping price at the time of order, this service is available for Shopify, Ecwid, or WooCommerce. Other platforms use fixed rate delivery that comes with the product fixed prices.
In Conclusion
Printful offers the best dropshipping service for clothing, household goods, and accessories in North America, and now that you have started working from a European base, you will surely climb to the top there as well. Their high-quality products come along with valuable print, shipping, and order processing services, which make them an easy option for retailers looking to start their own business without the risk associated with buying large quantities of expensive products or equipment. They go beyond a simple drop shipping service because they aim to improve the online business owner experience with their services by providing useful tools and resources to help them provide a better experience to their customers. If you want to create your own e-commerce store through the dropshipping business model, Printful is the best platform for you!!!
Similar Print-on-demand Dropshipping sites
Here are some links that you may find useful. Click on them to visit the site.