So you have decided to set up a website for your business, or maybe you are starting a blog and you would love to find the best web hosting service? Well, everyone who has a website has gone through this stage.
One thing you should know is that: making a good decision about how to choose the best web hosting service can really be hard. Today, there are many web hosting companies that generally offer the same service, with each having its own advantages in terms of supporting capacity and this may make you hit a roadblock, not knowing what choice to make.
I've got you covered, as I will take you by hand and explain how you can properly choose a web hosting service.
How to Choose a Web Hosting Service
Below are a few tips you may want to follow in order to choose the appropriate web hosting service for your business, brand or product:
Price Matters
Most buyers usually look at the price first, before anything else. However, if the aim is to have a highly positive result from a hosting provider, the price shouldn't be the deciding factor. The cheaper the price, the fewer the available features and specifications that one receives.
Specifications
How can you buy the web-hosting provider that is most suitable for you, if you don't really know what your business needs? It's thus important to know what you want and need, before buying. Among the list of questions that you need to answer, in order to know what web-hosting service you need, are the following:
• What kind of website will you build?
It all depends on the website of your choice. Here is some type of website you can decide to build.
E-Commerce Websites: E-Commerce is stored online making it suitable to shop from the comfort of your own home. The websites enable business holders to run and maintain their store from a home or office environment without the need for a costly shop front. This type of website also integrates a checkout cart in order to allow you to purchase directly from the site.
Blogs: Blogs (shortened from weblog) came to the mainstream forefront in the early to mid-2000s. This kind of website operates in reverse-chronological order and can either support the second website or stand alone in its own right. Blogging is very popular as it allows a direct and personal interaction with your readers who can provide comments directly on the website.
Mobile Device Websites: Trying to view full-size websites on a mobile can be difficult however there are now websites being created specifically for this purpose. As more and more people are using their phones to surf the internet and view web pages, then the number of these sites will only increase in the future.
Informational Websites: These are identified as sites which strive to provide information on a particular subject or subjects to the reader. Online dictionaries, local councils, and real estate companies are examples of informational websites. They provide you with information that you may be seeking as well as further details on how you can contact the company in question if applicable.
Social Media and Networking Websites: These websites are a combination of networking sites such as Twitter, Facebook, and Myspace, although they can also integrate online forums (whether for business or personal use). They are created purely for socialising and discussing topics. Social websites enable one to one connections between individuals. Therefore, before you launch into a redesign of your current business or a new business venture entirely, think about which website may suit your purposes so you can clearly identify your website requirements.
• Will you use Windows applications?
Yes, Windows Dedicated servers are more beneficial for those websites who need to run a Windows-based application over there. Windows hosting gives a steady, inexpensive environment to host a website. Microsoft application
Microsoft application has natural support in the Windows hosting platform. Dedicated hosting is always ahead and advantageous for every website. Because dedicated servers are an individual server which is leased to a single individual user for unshared use and it also supports user to customise their application that is much more suitable for the website.Why Windows dedicated server? Windows dedicated servers are excellent for running Microsoft Exchange, MS SQL Server, hosting large ASP or Cold Fusion applications. A website which
Why Windows dedicated server? Windows dedicated servers are excellent for running Microsoft Exchange, MS SQL Server, hosting large ASP or Cold Fusion applications. A website which has a high traffic, need to select this service or website who have a large database, huge media hosting, fast processing web application, complicated scripts, new testing system, mail servers etc.
Windows dedicated hosting might be expensive but it offers the best features to create a dynamic website which is easy to manage.
• What is your expected web traffic volume?
Amount of Traffic: How much traffic or how many visitors do you expect monthly? The more visitors or traffic you expect on your site, the higher the bandwidth you will need. When choosing a hosting provider, the amount of bandwidth you get can be crucial to the success of your site. Bandwidth is the amount of data or information being sent and/or received from your website over a period of time. The more visitors you expect to visit your site; the bigger bandwidth it will require. Every time a visitor views your site they are downloading files from your site and this uses your bandwidth allocation. The amount of bandwidth allocated to your site is an important consideration. Unfortunately, it is not always possible to determine how much bandwidth your site will need until it actually goes online.
If your site happens to exceed its bandwidth allocation, a hosting provider may charge you for excess data transferred, or alternatively, temporarily take your site offline for the remainder of the billing period. There are some hosting providers offer unlimited bandwidth but it's advisable that you read carefully their Terms of Use before signing up for the service. Consider finding a host that provides at least 2.5GB of bandwidth allowance month. If your site acts as a portal for web users to find information, such as a search engine a minimum of 6GB of monthly bandwidth is recommended to start and may increase considerably depending on your traffic levels.
Above are just a few of the specifications that you need to be aware of, before buying from a particular provider. Therefore, make sure to plan thoroughly for this, determining how it will work with your business.
Excellent support (most crucial)
Excellent and fast support is the first and the most crucial feature which should be looked at in every web hosting company. You may face tonnes of problems if you are a newbie and without fast support, it might be possible that you can't solve the problem on your own. The range of problems can vary from technical problems to billing problems and honestly I hate technical problems since they are very difficult to solve.
Server Uptime Record
Isn't it great to acquire a web-hosting server that operates 24 hours a day, 7 days a week? You should thus choose to have a host that has a dominant server and a steady network connection so that your website can run on a consistent and smooth basis.
You should know that the average and recommended server uptime score is 99.5 percent. When you have below 99 percent of server uptime score, you're in potential trouble.
From the wide range of providers, you will be able to identify which one works best for you. You can do some research and discover various articles to help you, in terms of which web host offers the best uptime server score.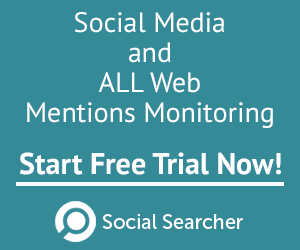 User-Friendly Interface
When choosing a user-friendly control panel, the fact of it being easy to use is important, amongst other factors. The user interface must have a functional hosting control panel that is very easy to understand even for first-time users. This type of panel is undeniably important for all the server's functions.
Even if you are not really a tech-savvy, there are some important things, such as creating an email, installing a blog site, setting up social media accounts that you can easily do without the help of any web-hosting support.
The same is the case with the web-host provider; making updates and simple changes should be easy to figure out. If you can't get out of the user interface of one web-host server, then you're probably in trouble.
Unlimited disk space, bandwidth, and add-on domains
Now, this method is not a necessary one, but it adds more value to the hosting service when they provide unlimited disk space, bandwidth, and add-on domain at a cheap rate. Add-on domain is a feature is a must one even if the two other mentioned are not available because I think that you should have no limitations on how much domains you can host for fees that you have to pay per month.
When you are deciding which hosting provider to use, therefore, you should not just choose the popular or even the best available; instead, you should look for the one that best suits your needs. It's all about using the right one, not the web-host that others presume you should be using.
Read more: Download Free Guide here Web_Hosting_Guide_For_Beginners
The Web Hosting Company
All suitable for business owner and individual who desires full functionality on a small budget.
This Website contains links to other websites, which are not operated by us. We have no control over the Linked Sites and accepts no responsibility for them or for any loss or damage that may arise from your use of them. Your use of the Linked Sites will be subject to the terms of use and service contained within each such site.