According to different research, it is discovered that noise "is not just an interruption; it is also a disorder of thought. While you may not take these words seriously, one place where this feeling is often reflected is an open-type office. Even if tenants have not yet started working, the appearance of an open concept can cause concerns about the noise and privacy of the office when considering moving into your office space.
We all went through a situation where we were in a video call and an important meeting or presentation was unawares interrupted. "What kind of noise is that? Can you turn off the microphone? The noise in question can be anything from someone banging on a microphone or opening a bag of chips, to the rattling of silverware when food is served in a meeting with participants at different time zones.
Krisp has options that allow the use of noise cancellation, which can help remove distracting noise that could be caught by participants' microphones. Background sounds such as paper rustling, typing, fan noise, dog barking, and other sounds will be filtered to create a better meeting experience.
What is Krisp App?
Krisp is software that uses artificial intelligence to remove noise. This app works in real-time which automatically removes distracting sounds and gives you perfectly clean and refined sound. How many times have you been in a Zoom call and one of the participants has multiple sounds around them that prevent you from hearing the message you want to convey properly? Krisp is one of the first noise removal software, focused on remote workers who had to transform their home into an office due to a health crisis. This powerful application is becoming more and more important in the world of remote communications.
Since it is software, it is a simple solution that does not require any special hardware. It works with a laptop built-in microphone, webcam microphone, or an external microphone. It also works with popular apps like Teams, Skype, Zoom, and Meet to ensure that the sound of your video conferencing is nice and clear. Because Krisp works in real-time, it is an extremely valuable resource for your remote and hybrid teams to help everyone stay focused on work, enjoy more productive meetings, and get on track with tasks. Not only does it eliminate unwanted noise, but it also provides HD voice quality so everyone in the conversation can speak clearly. Plus, no one needs to be quiet to eliminate distractions on their side.
These are some key features of using the Krisp App
To Remove noise: Its main mission is to help you eliminate external sounds and give you a clear sound without sound interference. According to the specialized portal Medium, the Krisp App "is trained with more than 20,000 noises, 50,000 different speakers and more than 2,000 hours of sound".This long and professional work aims to help thousands of home office workers who are constantly struggling with the sounds of the environment in which they find themselves.
Multi-platform: One of the most important features of this app is its versatility. In addition, it is compatible with thousands of devices, with the most important operating systems in the digital industry such as MAC, iOS, or Windows. This audio cancellation software can not only be used in your Zoom video calls but is also compatible with programs such as Audacity, which is used to record podcasts and online interviews.
Accessibility: What is the price of the Krisp app? This is a freemium application, i.e. you can use an application that is completely free, but with limited functions. To access all features, you will have to pay $ 5 per month for an unlimited time to use the app.
Here Are Some Advantages of the Krisp application
The advantages of this wonderful application are numerous, but the most important are:
Eliminate noise at both ends of the conversation
Full support for all types of microphones, speakers, and headphones.
Its HD voice function allows you to improve the quality of voice, in both directions, yours and the one we receive from other users.
Its artificial intelligence system recognizes your voice and eliminates other sounds.
How Does The Krisp App Work?
Applications like Zoom have a mute system. You can spend hours watching tutorials to learn how to use Zoom to enable the mute feature, but unfortunately, this tool does not completely remove foreign sounds from your conversations. With the advent of the Krisp app, you are good to go. Krisp is one of the most comprehensive applications that help to remove annoying sounds that interfere with your personal and professional calls, wherever you are. But how does this app remove sounds from our environment?
This software uses artificial machine learning intelligence to help you remove unwanted sounds from your conversations. Krisp's artificial intelligence has been developed to recognize your voice and so can distinguish your sound frequency from other frequencies picked up by a microphone. Krisp Artificial Learning Intelligence not only works with your microphone but also helps you filter sounds from other members' microphones in a call or video conference, leaving you clear and noise-free. To cancel out the sounds of your surroundings, the Krisp app's artificial intelligence will constantly study the sounds captured by your microphone, to recognize only the voices involved.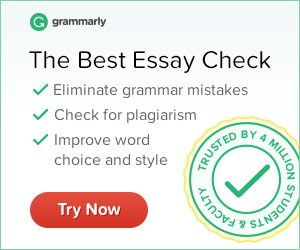 How To Remove Background Noise In Zoom Using Krisp?
While it may seem like a complex system with cumbersome procedures to remove distracting sounds from your environment that make your call difficult, the Krisp App is one you can start enjoying in a few simple steps.
How To Get Started With Krisp
When you install the Krisp application, you will be guided through the steps to run and set it. It can be installed on Windows and Mac, the latter seems to work a little better when it comes to changing the audio input.
Let's go step by step to talk from anywhere and get completely sound-free sound from your surroundings, which can degrade the quality of your call.
Step 1: Register – The first thing you need to do is go to the main page of the Krisp app so you can register directly on their servers. Once there, you'll need to register on the Krisp site, but how? Just like you did with Zoom, Facebook, or some other social network, even with your Google session.
Step 2: Download And Install The Krisp Application – Now is the time to download the complete software for your computer, so you will need to choose the type of operating system and start the download. Then you need to find the krisp.msi file in the folder, run the installation program and follow the Krisp permission permissions. If you are still not completely convinced to download the Krisp application and subscribe to the services of this noise removal software, you can download the demo application and learn more about the tool.
In the case of Krisp for iOS, you need to go to the App Store, search for the app, and after installation go to the user-created on the main page.
Step 3: Configure – Once the app is installed on your computer, it's time to set up the Krisp app. Its comfortable interface offers you different settings, depending on the sounds you want to mute in your environment. Krisp not only recognizes the waves generated by your voice but also recognizes the incoming voice in our headphones/speakers and removes small traces of sounds mixed with the voice. To install the Krisp app on iOS, you will need to follow the same procedure.
Step 4: Keep The Sound Completely Clear – Once you've chosen the settings you want to eliminate the sound you want, you'll need to do a test to get the app to recognize your voice and record it properly so you have clear sound with no outside noise. This is how Krisp works!
Krisp also provides a free plan that gives you 120 minutes per week of free usage for filtering your own microphone. You get 120 minutes per week for muting the speaker's noise as well.